Welcome to Advanced Chiropractic
Better Health Starts Here with Your Spokane Chiropractor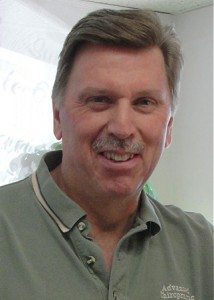 Here at Advanced Chiropractic, we are excited and passionate about helping people to feel their absolute best in many different ways. We see patients every day with a diverse set of conditions. We believe in treating our patients in a holistic and comprehensive way, evaluating all components of the patient's health. We then create personalized and custom treatment plans for patients in Spokane, Spokane Valley, Deer Park, and Suncrest, WA to ensure that our patients are leaving feeling better and healthier.
At your first visit to Advanced Chiropractic, Dr. Paul Miller will explain how chiropractic care works and give you a full evaluation to see if our chiropractic solutions are a good fit to address your needs. If there is a good fit, we can customize a plan of chiropractic care for your condition and health goals.
Our goals include correcting the cause of your health condition and improve your overall health with advanced chiropractic care, physical rehabilitation, nutritional and stress management guidance.
As you enter our beautiful and spacious office, our courteous front desk team will greet you with smiles and put you at ease from the very first moment. We look forward to the opportunity to provide the health care you desire with fees you can afford in a first class atmosphere.
---
Call us today on 509-328-8269 or click here to complete our Contact Us form and one of our friendly team members will contact your shortly to schedule a consultation.
We put our patients first, we listen, and we can help you heal. Our unique approach is more proactive and more effective than traditional care. Come visit and experience the difference!
We specialize in methods, which can boost your natural recovery including:
Specific Chiropractic Care
Wellness and Lifestyle Education
Nutritional Counseling
Auto Injuries
Workers' Compensation
Thank you for having confidence in Advanced Chiropractic!