Workers' Compensation
We have found that many of today's aches and pains are the result of an injury several years prior such as an automobile accident, a work-related injury, a sports injury or a fall. It is very important to be examined after such a trauma, even if you think your injuries are not severe, to avoid serious complications in the future.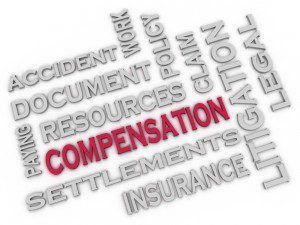 Suffering with a Work Injury?
You are not alone. Each year millions of Americans are injured at work. Work injuries range from improper lifting, falling, sitting improperly, repetitive stress or other traumas. Back injuries are the number one work-related injury in the United States. Workers Compensation plans show that more than twice as many work injury claims are made for back injuries than any other type of injury. Studies have shown 85% of the population will experience disabling back pain at least once during their lives!
What if I am Injured at Work?
If you are injured at work in the state of Washington you are able to choose any doctor that you want as long as they have been certified by the state to treat workplace injuries. Our team at Advanced Chiropractic of Spokane, WA led by Dr. Paul Miller are participating providers for many insurance plans including Blue Cross, Blue Shield, Asuris Northwest, Medicare, Labor & Industries Compensation and many other insurance programs as well as accepting or providing care for Personal Injury / Auto Injury cases and Worker's Compensation programs.
Here To Help!
If you have suffered an injury at work, a visit to a chiropractor is strongly advised so an assessment can be made and appropriate treatment and advice offered.
Chiropractic is a health care profession that focuses on disorders of the musculoskeletal system and the nervous system, and the effects of these disorders on general health. Chiropractic care is used most often to treat neuromusculoskeletal complaints, including but not limited to back pain, neck pain, pain in the joints of the arms or legs, and headaches.
So if you are suffering needlessly call our office today for a consultation to see if we may have your future healthcare solution.