About Us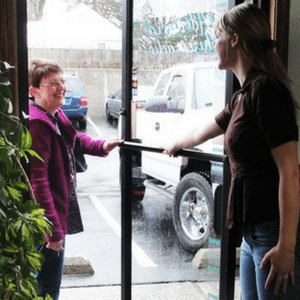 Welcome to Advanced Chiropractic, your home for Spokane chiropractic care, drug-free pain management, and injury rehabilitation. We currently serve the beautiful communities of Spokane, Spokane Valley, Deer Park, and Suncrest. If you are struggling with chronic back pain, neck pain, carpal tunnel, headaches, migraines, sciatica, TMJ pain or extremity pain, we can help!
Our chiropractor, Dr. Paul Miller, has been providing expert chiropractic care of health and healing for the wonderful residents and their entire families for over a decade. He is proud to provide pediatric chiropractic care for newborn babies as well as treating many grandparents and the whole family in between.
Our chiropractic care services include spinal adjustments, car accident and whiplash injury treatment, corrective care, workers compensation injury treatment, and nutritional counseling.
Get Back to Living an Active Life!
Our chiropractic philosophy is simple: Dr. Miller and our Spokane Chiropractic team treat the "root" cause of your pain and injury. We don't "cover up" pain symptoms with medication or advocate risky invasive surgery. Instead, we focus on alleviating pain at the source.
For many of our patients, this means correcting an underlying spinal misalignment that is triggering pain in the first place. For example, if you have a whiplash injury, the rapid "whipping" action of the car accident may have knocked the cervical spine out of alignment. When the spine is misaligned, a slipped or herniated disc can place pressure on nearby nerves, triggering pain.
Chiropractic adjustments are a safe, effective conservative treatment technique that alleviates this nerve compression for drug-free pain relief.
Trust Expert Care With Experience
The experience Dr. Miller has in treating a variety of common musculoskeletal pain conditions, including back pain, neck pain, headaches and migraines, carpal tunnel, TMJ pain, and extremity pain allowed him to develop a specialty in treating auto accident and workers' compensation injuries. By integrating chiropractic adjustments with complementary therapies, including corrective care exercises which help restore a fuller range of mobility, flexibility, and coordination of the body, we help patients return to living an active, pain-free life.
The How and the Why
At Advanced Chiropractic, we believe in whole body health and empowering each patient with the tools, information, and resources they need to live a healthier, more active life. That's why all our custom treatment plans include nutritional counseling. In his many years of treating patients, Dr. Miller has seen first-hand the difference that a healthy, balanced diet can make for pain relief, injury recovery, and overall health. When we consume the right balance of nutrients, vitamins, and supplements, our bodies can actually "heal from within."
All our plans include personalized treatment, diagnostic exams, and supportive care to live your healthiest life. From whiplash auto injuries to wellness care, we're here to help.
For more information on how advanced chiropractic care can make a difference for your health, schedule an appointment with Dr. Paul Miller and the fantastic Advanced Chiropractic team today!