The Goldilocks Theory – Solutions for Low Back Pain

by Dr. Paul Miller
Read The Goldilocks Theory – Solutions for Low Back Pain by Dr. Paul Miller to learn more about Advanced Chiropractic and our Chiropractic office in Spokane, WA.

We look forward to serving you! Call - 509-328-8269.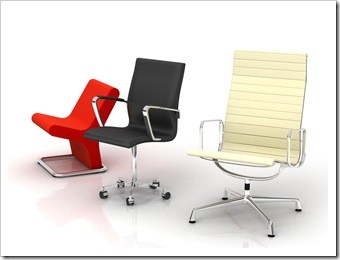 There are so many choices for lumbar support, but we don't tend to look for one until we are experiencing pain. Correct support of the lumbar spine can help to prevent neck and back pain. The most important factor when looking for a support is to ensure that your spine is correctly aligned, this way you can experience the benefits of maintaining a healthy spine.
The lumbar region of the spine ranges from the top of your tailbone to just below the bottom of your rib cage. Included in this region is your spine and all of the muscles, ligaments and tendons that surround it. If you pull or tear your ligaments you will experience pain in the lumbar spine. This pain can lead to muscle spasms and pain throughout your lower back.
One of the largest contributors to pain in the lumbar spine is sitting in the wrong type of chair for your body. Some chairs can consist of hard or too soft materials and do not provide sufficient support for your spine. Other factors, such as poor posture, poor lifting technique and obesity can also increase pain in the lumbar spine.
In most cases, rest is sufficient to relieve lower back pain, however the majority of people do not have the time to rest long enough to fully overcome their pain. Therefore, the best method is to prevent these problems with correct lumbar support, especially if you spend long periods of time sitting down.
One of the first steps you need to take when buying the correct lumbar support is to ensure that it fits the chair that you spend the longest period of time in. Alternatively, you can choose an ergonomically designed chair that already has built-in lumbar support, or one that contains a lumbar support specifically designed for it. Try to avoid the "One size fits all" supports, as they rarely offer sufficient support.
One of the most important things you can do is test the product before you buy it. Try to sit with the lumbar support for at least 20 minutes and see if it aggravates your back pain or alleviates it. The higher quality lumbar supports are adjustable and can be customized to fit the chair you are using. Chairs with built-in lumbar supports generally allow you to change the height and width so that it is suitable for your spine.
A healthy spine will only benefit your well-being if it is combined with correct nutrition and exercise. If you would like more advice on lumbar supports and maintaining a healthy spine, then visit our team today and we will be more than happy to help.


For Your Health,

Dr. Paul Miller


Leave a Reply